Report from the Anti-Black Racism, Anti-Oppression and Health Equity Advisory Committee


"We are working to support transformative change, so all staff and clients feel safe, respected, valued and acknowledged in our organization. No one should feel they need to leave aspects of their identity at the door – everyone should feel that they belong here."

– Tamara Este, Program Supervisor and member of the ABRAOHE Advisory Committee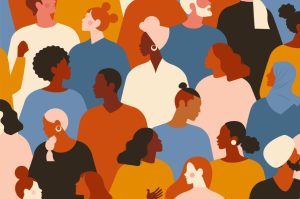 Our Anti-Black Racism, Anti-Oppression and Health Equity (ABRAOHE) Advisory Committee was formed in the summer of 2021.
The  ABRAOHE Advisory workplan was founded on three pillars:
To deepen organizational awareness of the impact of racism on individual lives and on specific communities 
To build cultural humility and awareness of the meaning and impact of racialized experience in our service delivery  
To foster equity and inclusion within our workforce  
The Advisory has clinical and administrative staff from across the organization as members, and this includes front-line staff and leaders. The Advisory is part of the governance structure at GH-CCMH and develops recommendations – from staff training topics to changing policies and practices – which are provided to senior leadership. These recommendations inform agency priorities and current projects.
---
What we've accomplished so far this year
We are pleased to share several updates from the ABRAOHE Advisory. In 2023 thus far we have:
Launched a new organizational policy focused on addressing discrimination
Built a glossary of terms related to anti-racism, anti-oppression and health equity work to support our organizational learning and create a shared language for staff
Launched safer space and brave space statements with input from our clients and youth mentors 

What's next
We will review our past year's client data, which is the first full year we have collected data using updated terms in the areas of gender identity, languages spoken and ethnicity  (see December 2022 update below for more on data).
Our working group is looking ahead for how we can improve our processes related to client data collection from an equity framework. This will better allow us to identify areas of health inequities and then design solutions to address them.
 Check this page for seasonal updates!
May 2023
---
What do you think of our ABRAOHE Advisory strategy?

Past updates
What we've accomplished so far
In February of 2022, the Advisory oversaw the expansion of data collection from our clients in the categories of gender, ethnicity and languages spoken. This expansion was informed by research on best practices and the categories were developed using sources from Statistics Canada, the Canadian Institute for Health Information and Rainbow Health Ontario.
We now have enhanced sociodemographic categories embedded into:
our Mental Health Access Program questionnaire for incoming clients;
our client information system that captures data as clients move through programs and services offered at the Centre; and
the new client/participant experience survey that was introduced in the spring of 2022.
What's next
2023 will see us move forward with our existing commitments to:
review our HR policies and procedures related to recruitment through an equity and inclusion lens
develop policies and procedures to address discrimination in our workplace
create brave and safe space statements for the Centre
analyze our equity-based data from clients in the interest of making our services more accessible to our clients 
implement upcoming recommendations from the Toronto Anti-Black Racism Task Force, comprised of 26 community mental health agencies in Toronto, including GH-CCMH.