Prevention & Early Intervention Services
Home-visiting program
Healthy Babies Healthy Children is a home-visiting program for families. This program is delivered by family home visitors from our Centre and public health nurses from Toronto Public Health and is provided to families in the prenatal period and to families with children in their early years.
Do any of these describe you?
I'm a newcomer to Canada, here less than three years and am having my first baby in Canada
I have questions about my child's growth and behaviour
I feel alone with little or no support from family or friends
I have or have a history of a physical and/or mental illness (e.g. depression, anxiety) that is making my pregnancy or parenting challenging
I'm a first-time or experienced parent with questions about parenting and building a healthy relationship with my child
I'm facing a challenging life situation such as homelessness, domestic violence, or no medical coverage through OHIP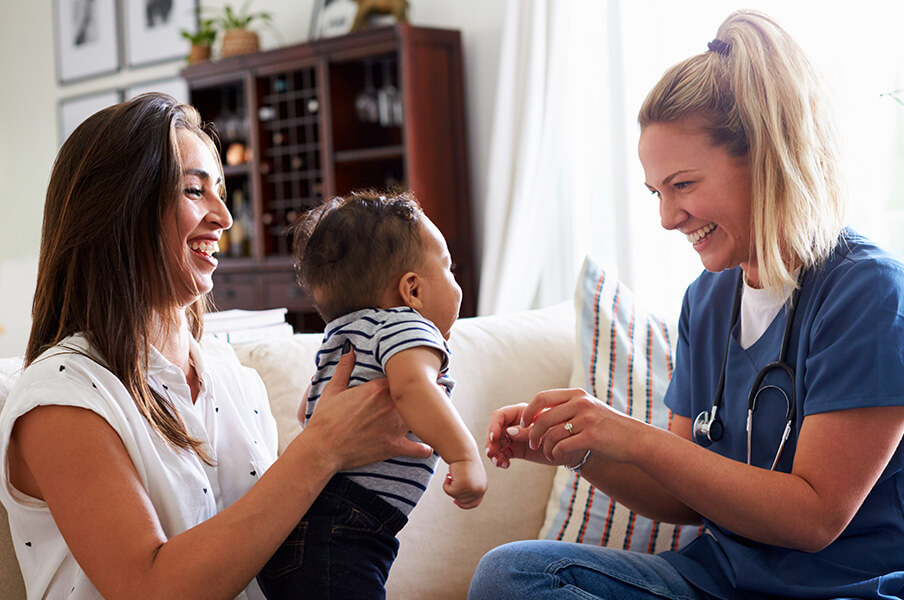 To learn more about the Healthy Babies Healthy Children program, call Toronto Public Health at 416-338-7600.
Funded by the Ministry of Children, Community and Social Services, through Public Health, City of Toronto