We are pleased to present below a clear set of definitions for our six strategic values: compassion, integrity, collaboration, inclusion, innovation and excellence. Our Strategic Plan 2025 makes sense of our directions as an organization. Our values describe the qualities we aspire to in pursuing those directions. If strategy is where we are going, values are what we bring.   
The definitions reflect an important conversation across the organization that took place over the past several weeks involving staff, leaders and clients. These values describe what our staff aspire to in their work, but, importantly, they also reflect what staff bring to their work every day. 
Neill Carson, Executive Director
April 25, 2023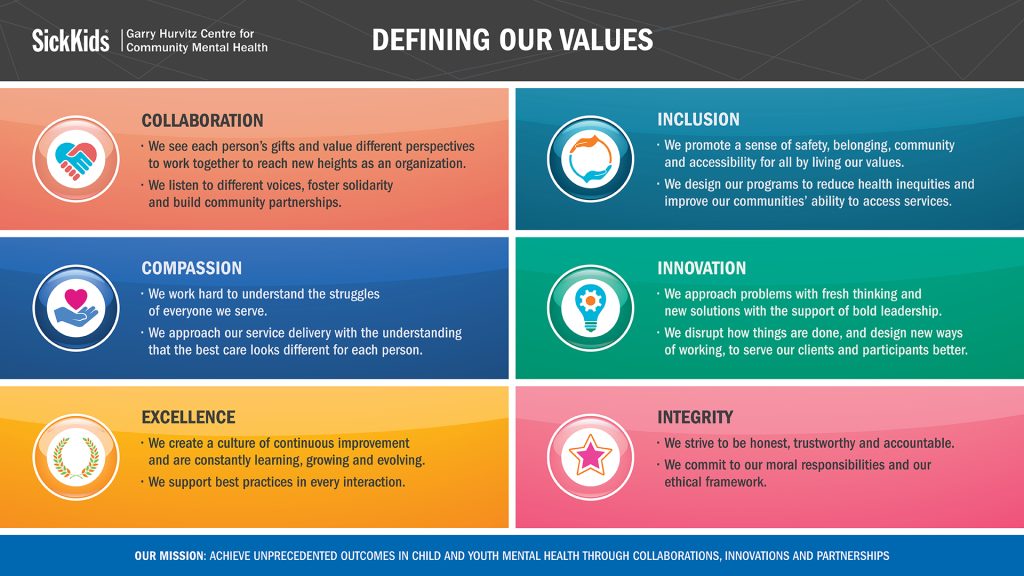 What do you think of our values definitions?