Community Mental Health
We're here to help
Our Individual and Family Services are available to help infants, children, and youth up to age 18, with a broad range of mental health concerns, such as depression, anxiety, emotional dysregulation (inability to control emotional responses), self-harm, grief and loss, and social and educational challenges.
The Individual and Family Services team includes psychiatrists, psychologists, social workers, psychotherapists, expressive arts therapists, and occupational therapists and offers many service options to meet the diverse needs of our clients. A single therapy session can be sufficient for some families to clarify a problem and identify a specific change that the family can make together. Some families may need a brief therapy experience of up to six sessions. Still others are dealing with more complex issues that would benefit from a specialized assessment and longer-term therapy.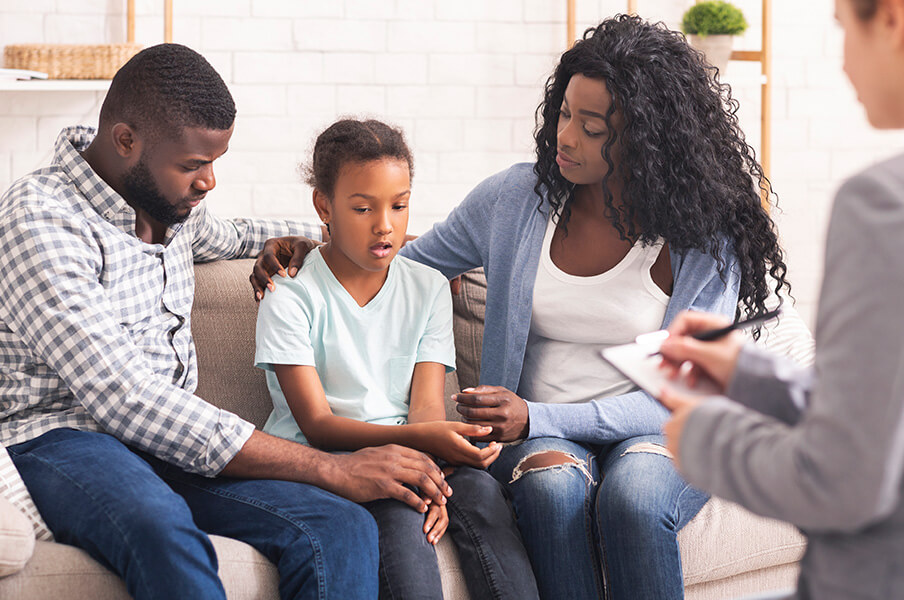 Our Access team will work with you to help determine which approach is most suitable for you and your family. The team can also provide you with information about workshops, group therapy for children, youth and parents and other therapy options.
To learn more about our Family and Individual Services, call our Mental Health Access Program at 416-924-1164, ext. 8708 or email us at mentalhealthaccess@sickkidscmh.ca.
You might be interested in our free Families First Parenting Workshops.