Community Mental Health
Children experiencing serious mental health challenges
Our Intensive Services for Children (ISFC) support children in grades 1 to 8. The children best suited to these services experience serious challenges with social, emotional and behavioural functioning and have struggled in a traditional school setting.
The ISFC team offers different levels of service intensity depending on the needs of the child. The team includes psychologists, psychiatrists, child and family therapists, child and youth care practitioners, nurses, occupational therapists and teachers. These professionals work together with the family to develop a treatment plan that may include in-home intensive treatment, individual and/or family therapy, or specialized day treatment to help children and caregivers work toward mental health goals.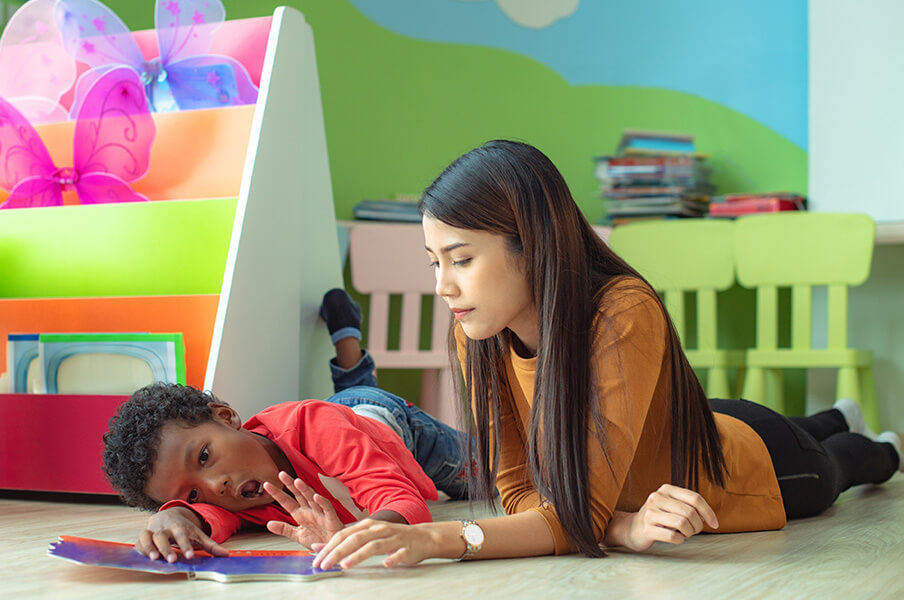 The Intensive In-home Treatment program provides in-home mental health services for children and their families/caregivers. The program is designed to help children who are at risk of out-of-home placement (such as in hospital or at a live-in facility) due to significant social, emotional or behavioural challenges. In-home support is available both as support for children who are attending our day treatment program and as a stand-alone service.
Individual and/or Family Therapy, psychological and psychiatric assessment and nursing assessment are all frequently a part of the treatment plan in our ISFC program.
Day treatment combines schooling for children in grades 1 to 8 (in one of our four Toronto District School Board classrooms at the Sheppard site) with group and family therapy and may also include in-home support.