By Jane Kitchen, Senior Communications Advisor
Originally published on Connections, the SickKids CCMH staff news site
July 29, 2020
Sarah Ohana is an occupational therapist (OT) who works primarily in Individual and Family Services (IFS) and Day Treatment services. She runs groups, individual consultations and parent workshops.
OTs have been on staff at SickKids CCMH since November 2017. Ohana and her OT colleague Vithurry Sivaloganathan work with clients and set goals around self-regulation, coping, social skills, relationship development and identifying emotions.
"Clients are referred to our groups when we see the need for some help with a different skill set," says Ohana. "The goal of our groups is not traditional talk therapy. We incorporate movement and sensory based strategies to address children's regulation needs. We ask ourselves, how do we incorporate play to help them reach their goals?"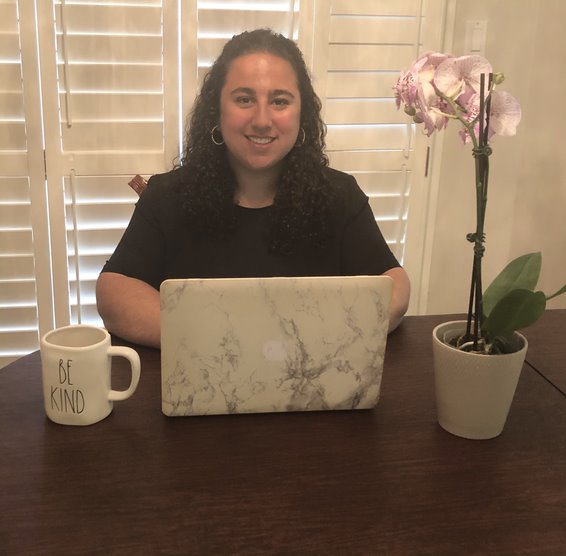 As the OTs had two groups running when the sites shut down on March 16 due to COVID-19, there were clients that were used to coming to group, seeing faces, and having an emotional check-in.
"We were highly motivated to starting virtual groups as the kids were asking about their groups right from the start when we called to check on them," says Ohana.
Ohana quickly shifted to virtual group therapy in both OPS and Day Treatment, continuing her Emotions in motion for clients aged 7 to 9 with Sivaloganathan for IFS, and Moving Together for clients aged 6 to 14 with a CYCP and a teacher, part of the curriculum in Day Treatment for everyone in group therapy.​​​​​​​
Ohana found that transferring these groups online offered new learning opportunities for the young clients. "A lot of kids are impulsive, and eager to share, so it can get quite busy," she says. "Shifting to the virtual model gives kids a chance to wait turns, listen to their peers, put themselves on mute, and use the clapping, raise hand or chat box functions. Suppressing the urge to speak and learning to wait provides these kids with an 'ah-ha moment.'"
They also adapted some of the old ways into the new. For example, in the Moving Together group before the pandemic, they would write out a plan on chart paper. Virtually, they use PowerPoint, and check off each item when completed. They can use the whiteboard to play Pictionary, drawing on it and sharing their screen, all while learning how to wait their turn. CYCPs offered individualized support to children during the group session by using breakout rooms – another innovative way of meeting client needs virtually.
"Creating space for the kids and facilitating and allowing them to have that dialogue is really nice," says Ohana. "The kids validate each other and what they are going through, including with the pandemic. We asked them to look for mind and body cues: How did their bodies react when they found out about COVID19?"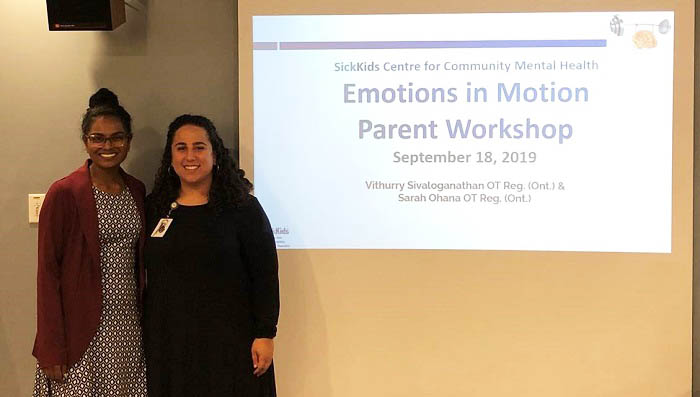 Since these initial groups transitioned to virtual, Ohana has also run two Families First parent workshops on ADHD, one in May and one in June, that she co-developed with Adia Shivraj, a child and family therapist. She also started running Adventures on the go with Sivaloganathan in early-July, which is virtual group therapy which targets self-regulation.
While it's still important to have therapeutic targets and goals, shifting to a virtual format has meant a shift in focus.
"I know I have to be flexible in terms of the outcome," says Ohana. "Now, my ultimate goal is to engage with the kids. Engagement is at the core of everything we do."