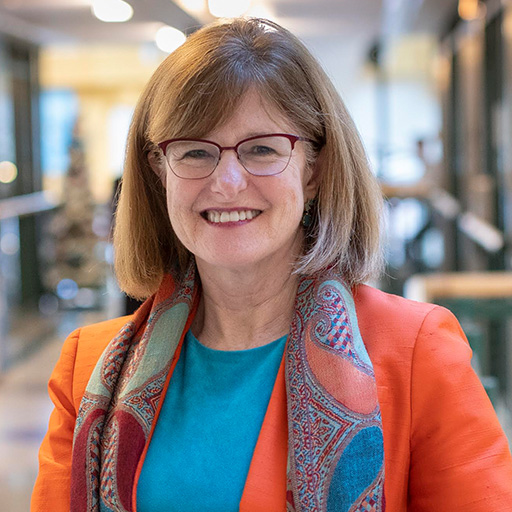 Laurie Harrison, CPA, MBA, was Vice President and Chief Financial Officer at The Hospital for Sick Children (SickKids). She has over 30 years of experience providing strategic and operational leadership in finance, business development, treasury, strategic planning, supply chain, human resources and operations.
Laurie has a B.Sc. degree in Business Administration from the University of Tennessee as well as an MBA from Kellogg and Schulich Universities. She holds the Certified Public Accountant designation. She sits on the boards of several health-related enterprises. As a health-care executive, Laurie has a proven track record of operating within complex organizations and bringing the needs of multiple constituents to establish a clear vision for the future.
Laurie spent her early career in public accounting and the private sector in the U.S. before moving to Toronto. She held senior positions at Baycrest Centre from 1996 to 2012. She was Vice-President, Corporate Services, and Chief Financial Officer reporting to the President and CEO, with strategic and operational responsibility for Finance, Information Management, Planning, Business Development, Legal Affairs, Facilities, Redevelopment, Environmental Services, Food and Clinical Nutrition, Supply Chain, and Security. From 1989 to 1996 she held several positions at The Hospital for Sick Children.