Through our annual staff awards we celebrate excellence across the organization. Our awards focus on innovation, collaboration, and excellence.
2021 Innovation Award
The Data Working Group for the Anti-Oppression, Anti-Black Racism and Health Equity Working Group
The Data Working Group is a sub-working group of the Anti-Oppression, Anti-Black Racism and Health Equity Group. This working group developed recommendations for socio-demographic data categories (gender, race/ ethnicity, language) aligned with best practices around the world to improve our understanding of the clients that we serve. The group has also helped to determine the right time along the client's journey to gather demographic details and how to educate clients about our data collection process, so they are clear as to why we gather this information and how we will use it. A better understanding of our clients through data allows us to improve access to mental health care at our Centre and in our community.
The Group clockwise from upper left:
Vithurry Sivaloganathan, Kwesi Kissi, Ashley Wygodny, Elysea Ducusin, Adia Shivraj, Erin Hindman, Leah Lee and Leahae Yoo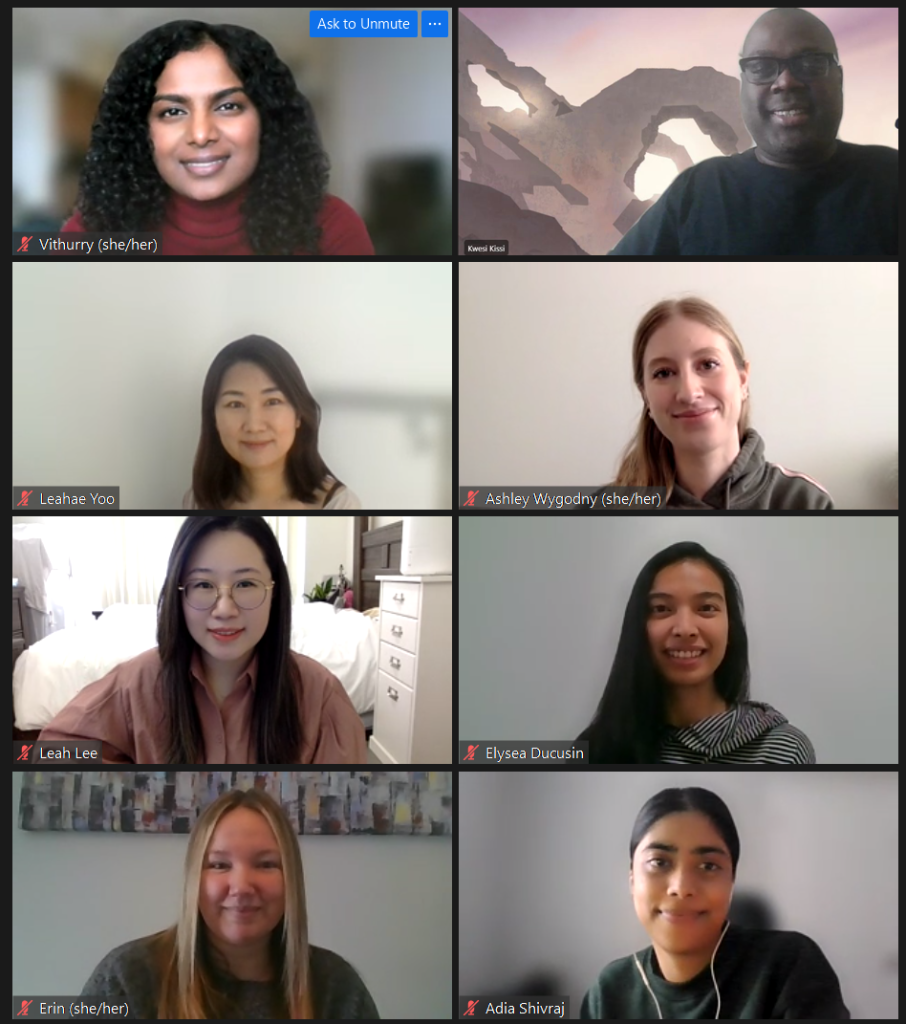 2021 Collaboration Award
Joanne Wilson, Intake and Service Coordinator
Joanne identified a need to address wait times for children who were referred to Infant Pre-School services. Together with Prevention and Early Intervention Services (the Family Support Network (FSN) in particular), she arranged for children on the waitlist to be seen by the FSN which teaches parenting strategies. In some cases, the FSN gave families the support they needed and they didn't have to stay on a waitlist to access further treatment. In other cases, families continued to need ongoing therapy but had received support and education while waiting. Thanks to this collaboration, families got help faster, and wait times for services decreased.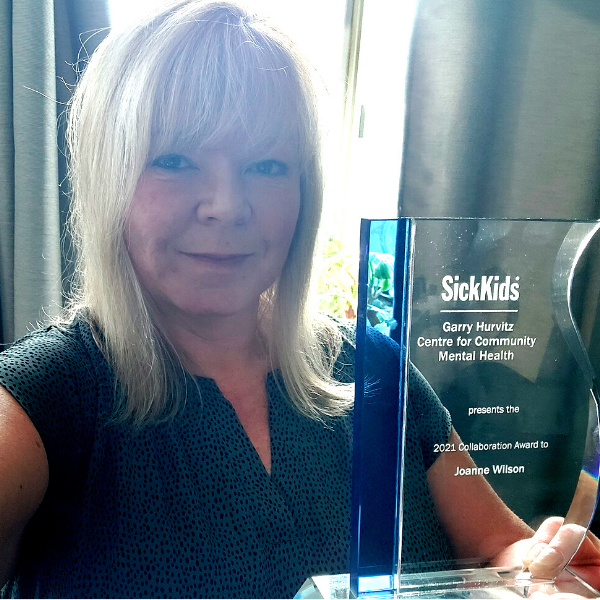 Dr. Sowa Clinical Service
Excellence Award
Pamela Saa, Child and Family Therapist
Pamela is a Child and Family Therapist with the Community Outreach and Intervention Initiative (COII). She works with families in the Thorncliffe Park and Flemingdon Park communities, who face many barriers in accessing mental health services. Pamela visits clients at their homes and at schools, community service hubs, and community health clinics to make it easy for them to receive the care they need in their own neighbourhoods.