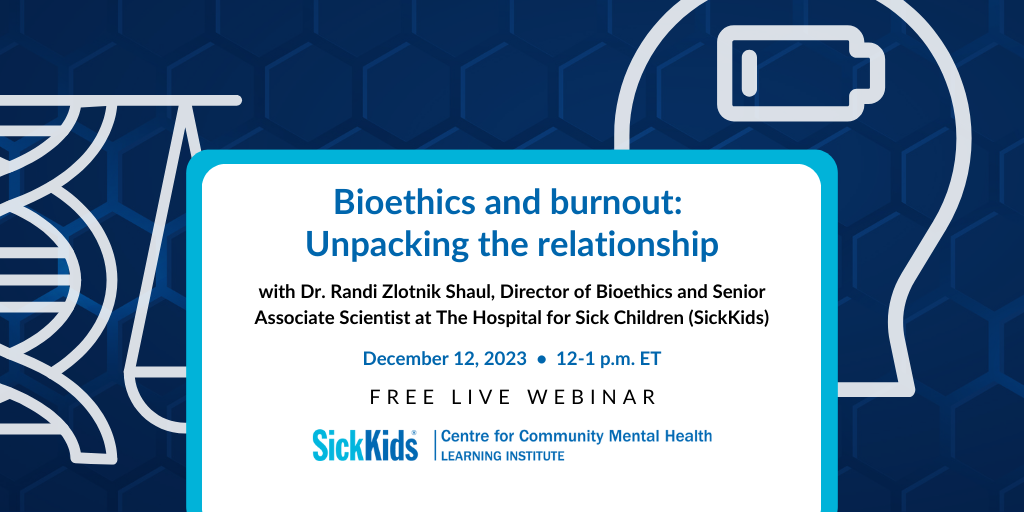 Are you a professional in health-care or mental health services?
SickKids CCMH Learning Institute is pleased to offer a complimentary live webinar focused on addressing the critical issue of burnout. Given the challenging pandemic and its aftermath, health-care workers are experiencing alarming rates of burnout. Randi Zlotnik Shaul, Director of Bioethics and Senior Associate Scientist at The Hospital for Sick Children (SickKids) will examine the relationship between bioethics and burnout/wellness, and unpack valuable insights into how a values-based lens to burnout can assist with a better understanding of the problem. Helpful strategies to tackle burnout will be explored.
Register now to reserve your spot!